What's Happening
OZ Weekly - Shelach 5780 + More
06/19/2020 03:11:42 PM
| | |
| --- | --- |
| Author | |
| Date Added | |
| Automatically create summary | |
| Summary | |
---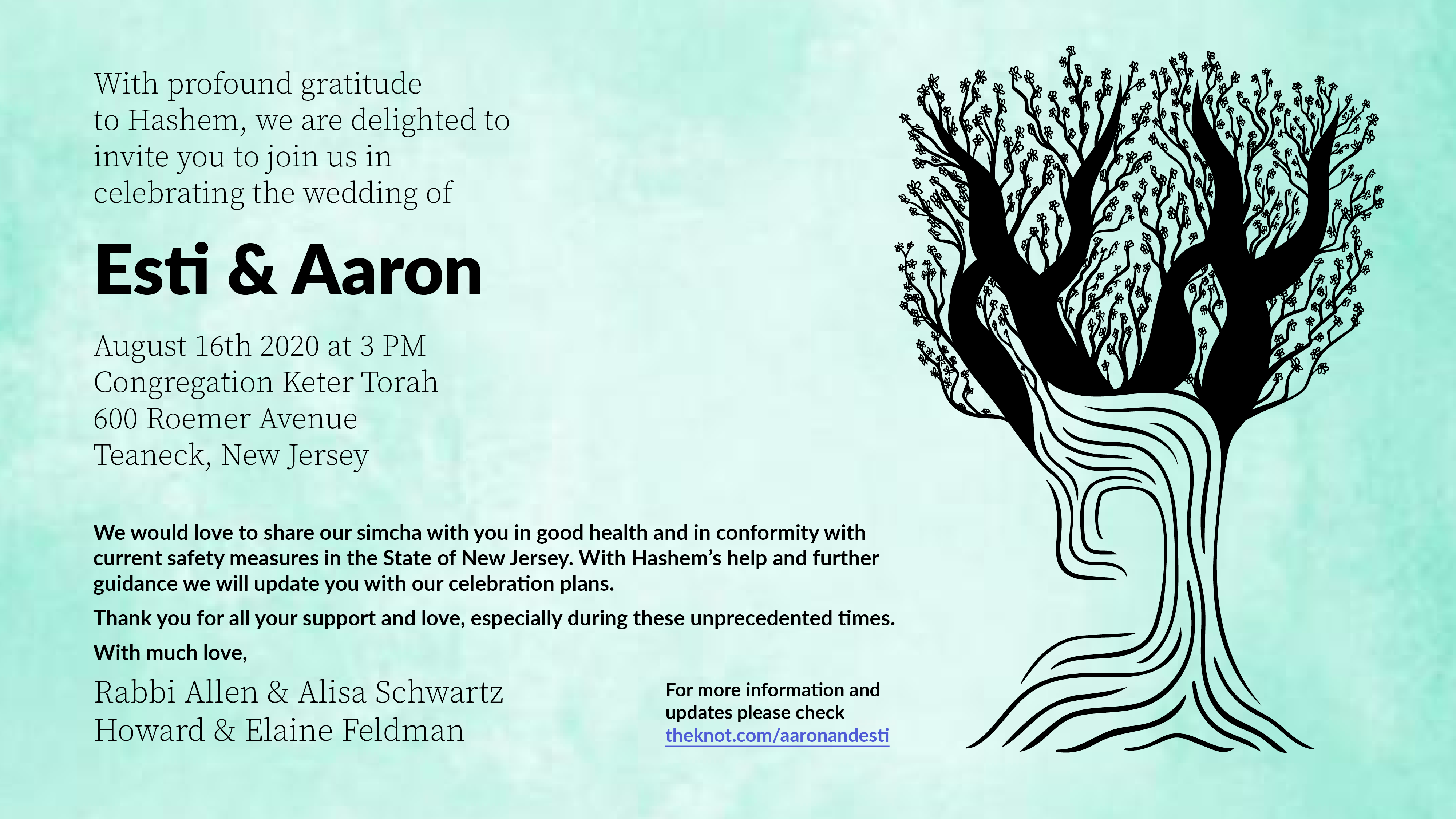 ---
---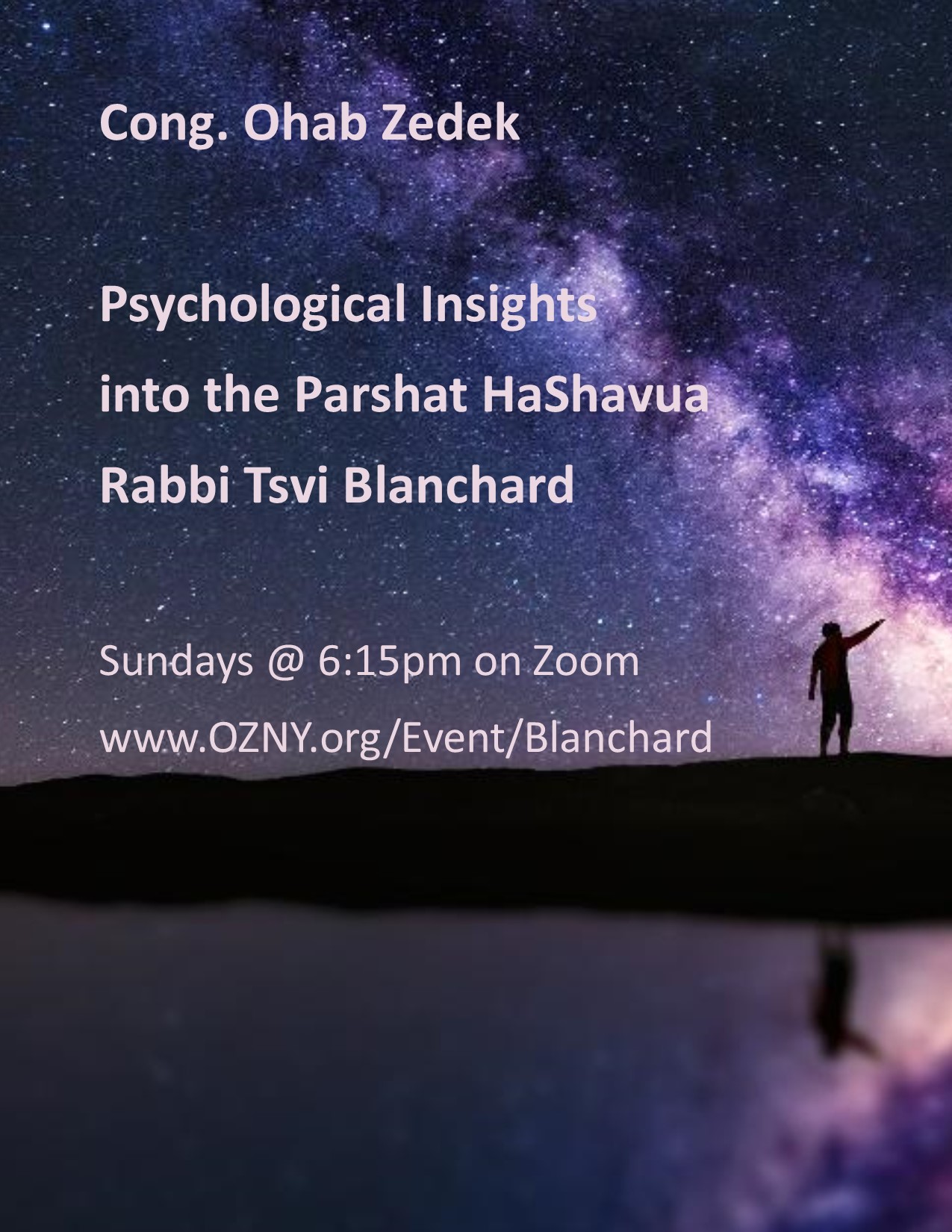 ---
---
---
Submit your "Views from the Pews" to Office@OZNY.org
---
Celebration Kiddush Next Week
Minyan Update
Phase 1 Minyanim have resumed under the guidelines of the CDC, DOH, and OU/RCA. Limited minyanim are operating and filling at capacity.
Visitors to the building must wear a mask on premises. Violators will be asked to leave or temporarily forfeit the ability to participate.
You must be pre-registered for a minyan. Currently Members observing Kaddish or Yarzheit will have priority. If you are NOT pre-registered, you will NOT be allowed to enter.
Rabbi Schwartz is emphatic that absolutely no one should feel any pressure to participate at this point.
---
Make a BIG Difference...
...with a SMALL monthly contribution at the OZ Online Pushke
---
Rabbi Schwartz's "G-d Series" continues on Zoom...
---
Psychological Insights into Parshat HaShavua
with Rabbi Tsvi Blanchard (Hashkama Minyan)
Sunday at 6:15pm
Zoom info at www.OZNY.org/Event/Blanchard
---
Youth Events
---
Volunteers Needed
Please contact RAS@ozny.org to help shop for the homebound
---
Thank you!
Sarah Stambler, for organizing the popular Jewish Humor series with Micah Halpern!
OZ Members and Friends for raising over $2500 for Mitzvah Meals!
---
OZ Online Opportunities - www.OZNY.org/Online, www.OZNY.org/Events
Daf Yomi Daily Conference Call

Zoom Maariv & Mishna - Sunday - Thursday at 8:45pm in May

Zoom TNLP on Tuesdays starts at 7:30pm

Zoom Discover Judaism (Wednesdays) starts of 6:45pm

Zoom "History of Jewish Humor" with Micah Halpern - Select Thursdays in June at 7:30pm

Stay Tuned for More... Events!
---
Parshat Shelach 5780
Friday Night
6:56pm - Plag HaMincha

8:13pm - Candle Lighting

8:31pm - Shkiah (Sunset)

9:21pm - Tzeit HaKochavim (Night Fall)
Shabbat Mevorchim
Include Kiddush HaChodesh at Mussaf

5:24am - Netz HaChama

9:11am - Latest Shema

12:58pm - Chatzot

8:31pm - Shkiah

9:21pm - Havdalah / Tzeit HaKochavim
Rosh Chodesh Tammuz
Sunday Night June 21 - Tuesday June 23
Remember to include Yaaleh V'Yavo and Half Hallel in your Tefillah
---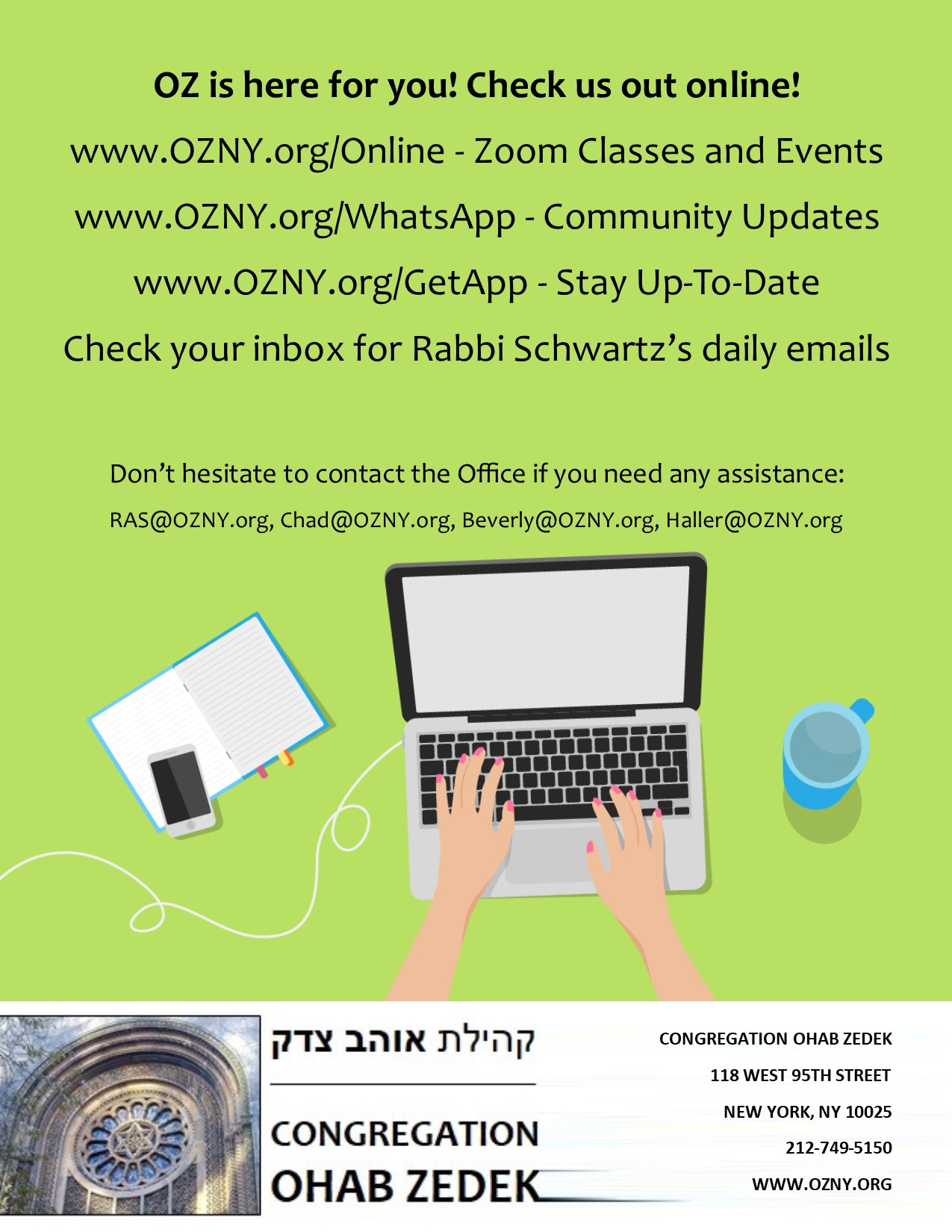 ---
Mon, November 30 2020
14 Kislev 5781
Today's Calendar
Shacharis

: 6:00a
Shacharis

: 6:50a
Shacharis

: 7:50a
Zman Mincha Maariv

: 4:20p
Weekly Haftorah Shiur
: 8:00p
Late Maariv & Mussar

: 9:00p
---
Tomorrow's Calendar
---
Upcoming Programs & Events
---
This week's Torah portion is

Parshas Vayishlach
Candle Lighting
Havdalah
Motzei Shabbos, Dec 5, 5:18p
Erev Chanukah
View Calendar
Today's Zmanim
Alos Hashachar
5:33a
Earliest Tallis
6:05a
Netz (Sunrise)
7:01a
Latest Shema
9:22a
Zman Tefillah
10:10a
Chatzos (Midday)
11:45a
Mincha Gedola
12:08p
Mincha Ketana
2:31p
Plag HaMincha
3:30p
Shkiah (Sunset)
4:29p
Tzais Hakochavim
5:19p
More >>
Mon, November 30 2020 14 Kislev 5781