What's Happening
OZ Weekly - Matos Masei 5780
07/17/2020 05:10:07 PM
| | |
| --- | --- |
| Author | |
| Date Added | |
| Automatically create summary | |
| Summary | |
---
Help us close the Fiscal Year!
Check Your Account Balance & Support our Shul by Clicking HERE.
---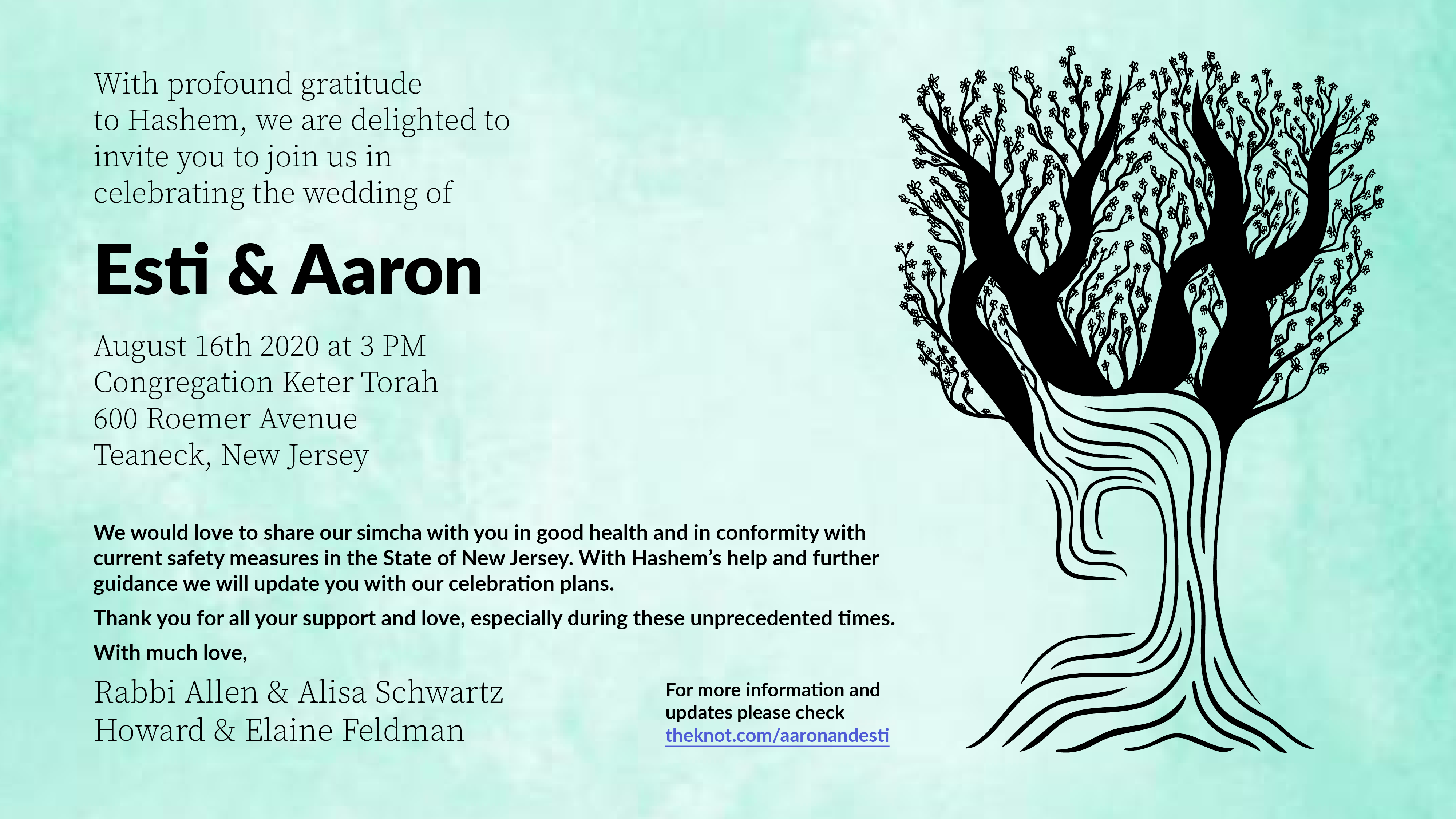 ---
---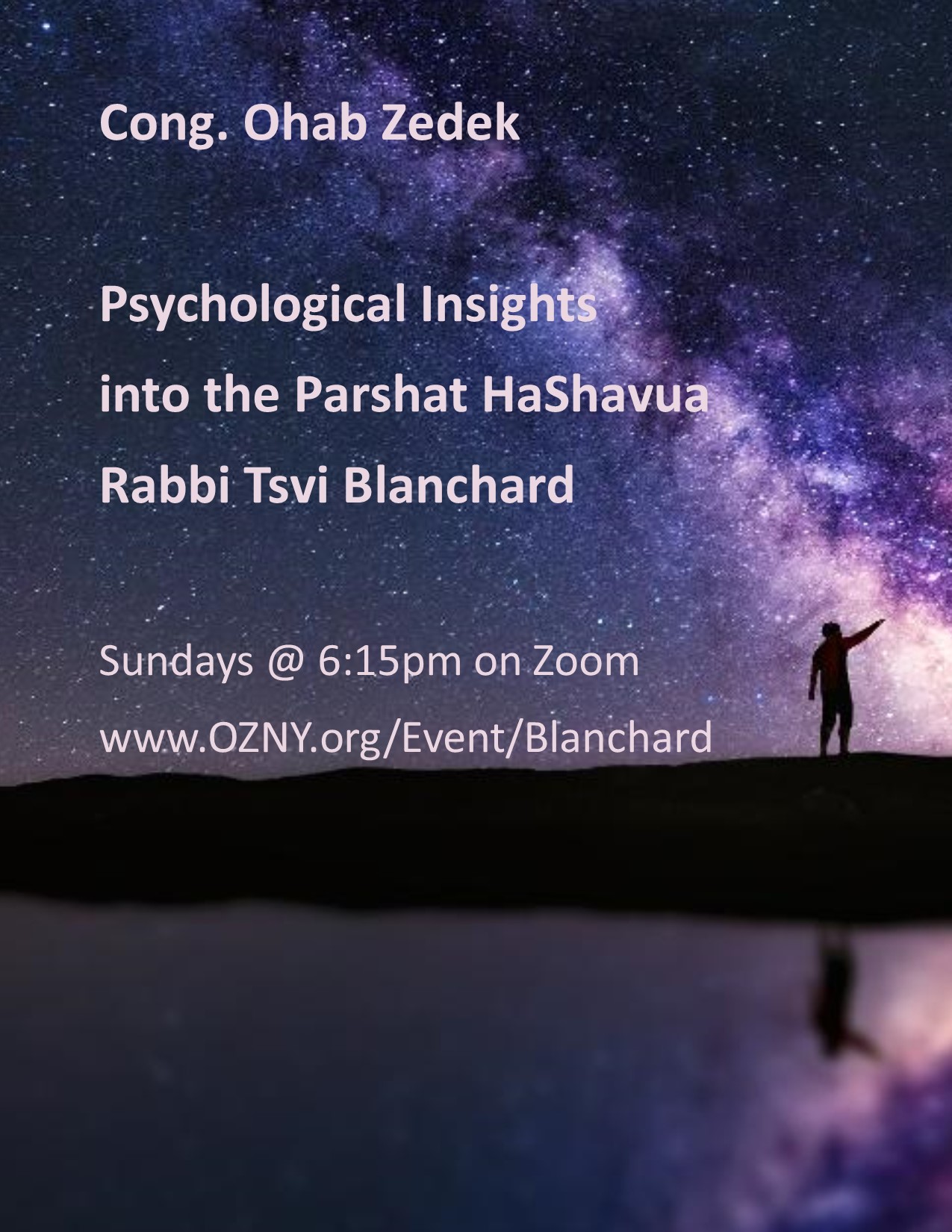 ---
---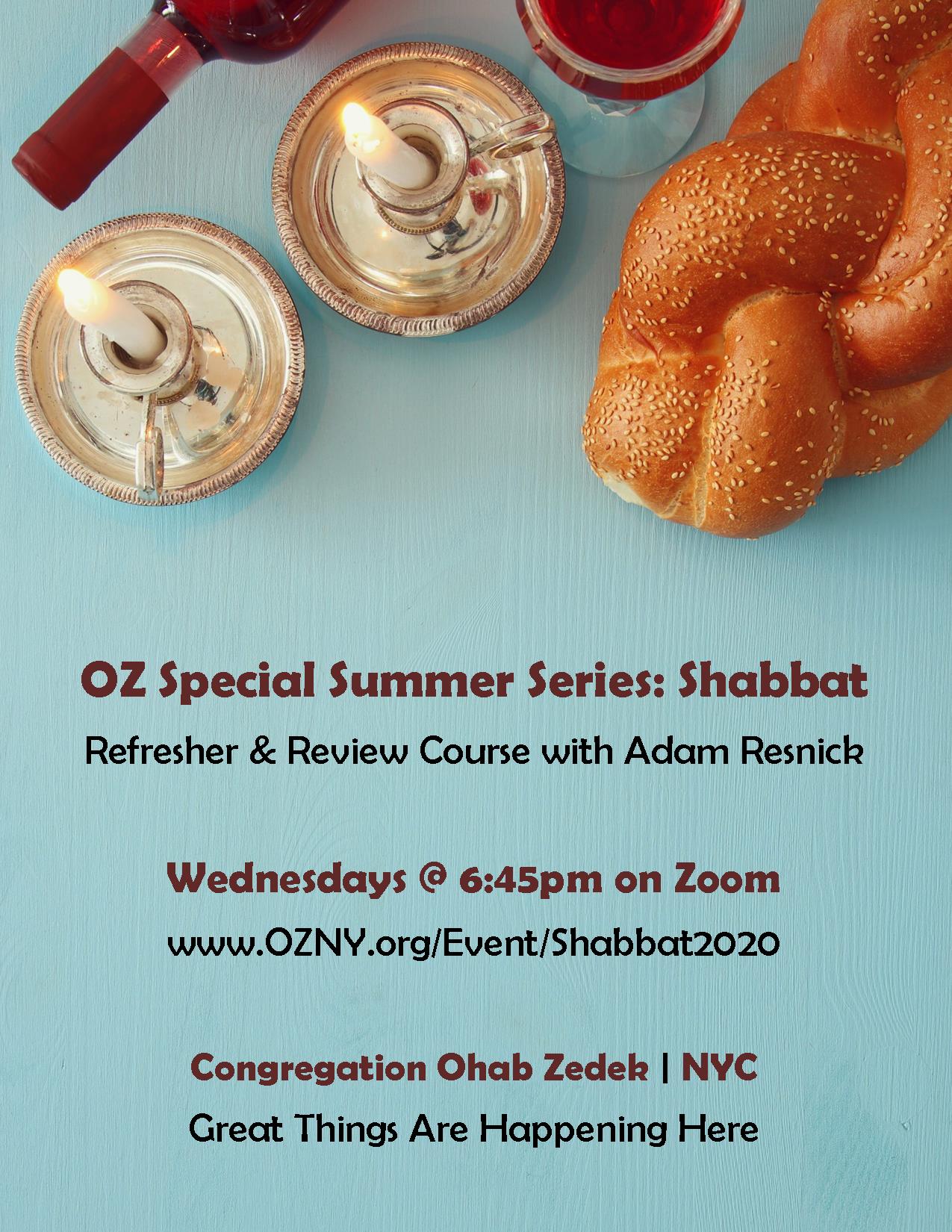 ---
---
---
Submit your "Views from the Pews" to Office@OZNY.org
---
Minyan Update
Minyanim have resumed under the guidelines of the CDC, DOH, and OU/RCA. Limited minyanim are operating and filling at capacity.
Visitors to the building must wear a mask on premises. Violators will be asked to leave or temporarily forfeit the ability to participate.
You must be pre-registered for a minyan. Currently Members observing Kaddish or Yarzheit will have priority. If you are NOT pre-registered, you will NOT be allowed to enter.
Rabbi Schwartz is emphatic that absolutely no one should feel any pressure to participate at this point.
---
Make a BIG Difference...
...with a SMALL monthly contribution at the OZ Online Pushke
---
Rabbi Schwartz's New Zoom Summer Series:
Calamity & Consolation - The Haftorahs of Jeremiah & Isaiah
---
Psychological Insights into Parshat HaShavua
---
Youth Events
---
ISRAEL NEEDS YOUR SUPPORT
Development Corporation for Israel/Israel Bonds ranks among Israel's most valued economic and strategic resources, with a record of proven success spanning nearly 70 years.

 

Praised for its dependability, the Bonds organization has helped build every sector of Israel's economy. Partnering in Israel's success story through investment in Israel bonds is global in scope. 

 

Proceeds from the sale of Israel bonds have played a decisive role in Israel's rapid evolution into a groundbreaking, global leader in high-tech, green-tech and biotech.

Member FINRA

Contact our synagogue representative, Robert Lunzer at 646-523

-

1939 or 

robert.lunzer@israelbonds.com

 or visit Israelbonds.com for current offerings.
---
Volunteers Needed
Please contact RAS@ozny.org to help shop for the homebound
---
OZ Online Opportunities - www.OZNY.org/Online, www.OZNY.org/Events
Daf Yomi Daily Conference Call

Zoom TNLP on Tuesdays starts at 7:30pm

Zoom Discover Judaism (Wednesdays) starts of 6:45pm

Stay Tuned for More... Events!
---
Parshat Matos Masei 5780
Shabbat Chazak - Shabbat Mevorchim
Friday Night
6:40pm - Plag Minyan (RSVP Required)

6:52pm - Plag HaMincha

8:06pm - Candle Lighting

8:15pm - Zman Minyan (RSVP Required)

8:24pm - Shkiah (Sunset)

9:14pm - Tzeit HaKochavim (Night Fall)
Shabbat Day
5:40am - Netz HaChama

7:30am - Hashkama Minyan (RSVP Required)

9:15am - Minyan (RSVP Required)

9:21am - Latest Shema

1:02pm - Chatzot

8:15pm - Minyan (RSVP Required)

8:24pm - Shkiah

9:14pm - Havdalah / Tzeit HaKochavim
Rosh Chodesh Av
Tuesday Night & Wednesday
Ya'aleh v'Yavoh recited
Weekday Minyanim 
Sunday: 8:00am & 8:15pm
Monday - Friday: 6:00am, 7:00am & 8:00am, 6:40pm & 8:15pm
---
Rabbi's Blanchard's Parsha Reflection
Let's think about the power of human speech.  We can start with Numbers 30:2ff which presents laws of vows.  In traditional sources, making a "vow"  means that we take something that was permitted for our use and deliberately use language to make it forbidden for our use--- "this cake, until now I could eat it, from now on,  it is forbidden to me."  From our point of view, we alter the nature or meaning of the object. It was "neutral", we could do with it what we wanted, Now, it has become something we can not use. 
Why would we make a material object forbidden to us?  Maybe we are on a diet and want to strengthen our resolve to do without it. We speak  a vow that makes fattening foods out of bounds. Or, we want to sanctify something, give it a special holiness. We speak a vow that turns it into something that can be used solely for sacred purposes.  Perhaps, we want these particular rings to serve as a symbol of our marriage and so we "vow" that they are our wedding ring. Or, if we are less noble or more angry, we want to create a distance between ourselves and others, so we "vow" that their property is off limits to us--- so that we can never visit with them or eat a meal with them again. It was these negative kinds of vows, as well as the possibility that we might fail to keep our word, that brought Jewish tradition to discourage the making of vows. 
Speech can also be a mistake. Can we correct a " speech" mistake?  Can we, for example, correct having made a vow for the wrong reasons or a vow that has unforeseen  negative consequences? If we regret that we made the commitment, we often turn to people whose wisdom we trust. We talk it through with them, and sometimes even give them the power to "annul" our vow--  for example, we give them the power to make us feel that, since we would never have made the vow if we had known the  the damage that keeping it would bring about, we no longer required to keep that vow. 
Notice: Human speech is a social reality; we do not vow in our own private language.  This is the power of human speech: it creates personal and social realities and in doing so it can support the best in us or amplify the worst. Clearly, we need to be careful about what we "vow". Even more, we need to be careful about how we use speech to construct our world, its limits and its possibilities.  
---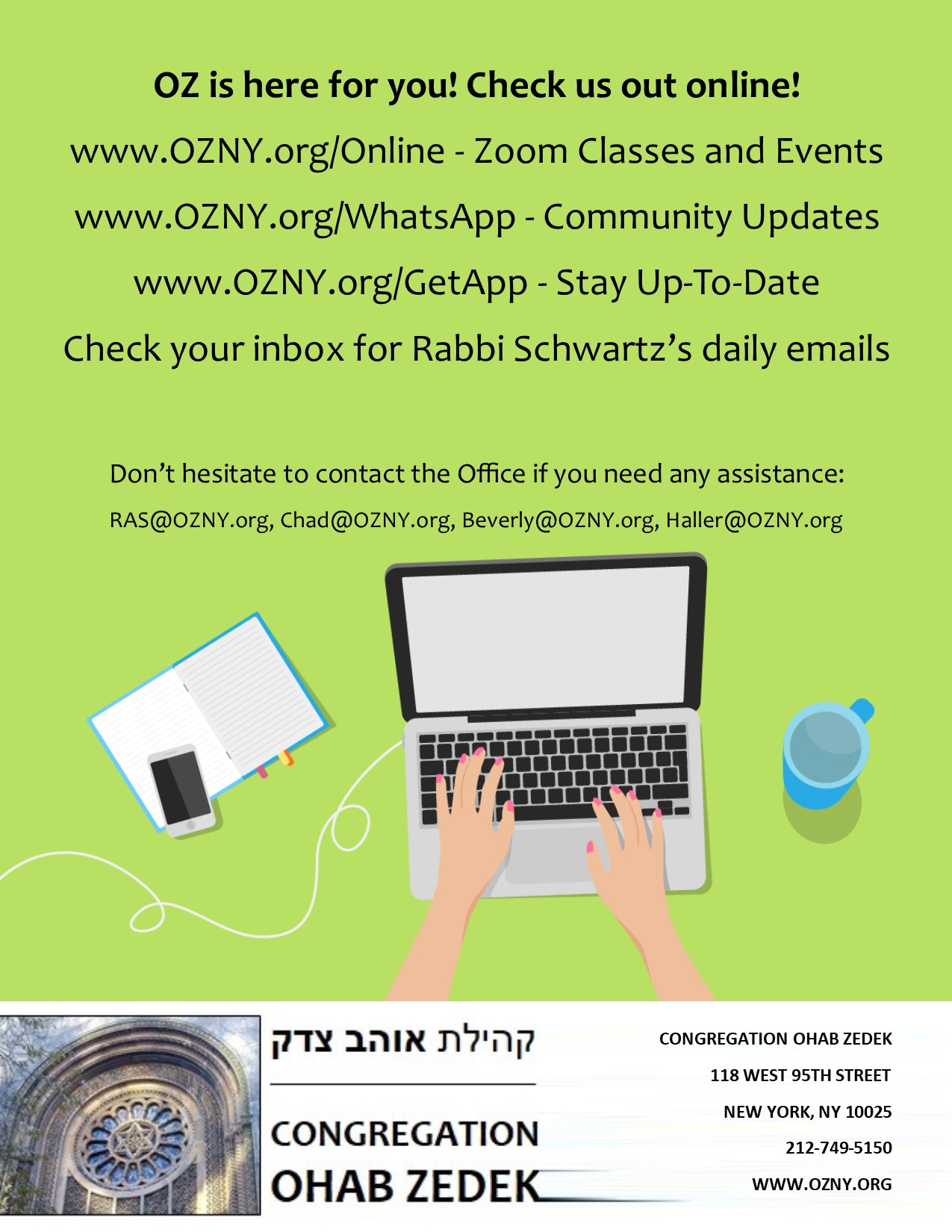 ---
Sun, January 17 2021
4 Shevat 5781
Today's Calendar
---
Tomorrow's Calendar
Office Closed
MLK Day
Shacharis

: 6:15a
Shacharis

: 7:00a
Shacharis

: 8:00a
Zman Mincha Maariv

: 4:45p
Weekly Haftorah Shiur
: 8:00p
---
Upcoming Programs & Events
---
This week's Torah portion is

Parshas Bo
Candle Lighting
Havdalah
Motzei Shabbos, Jan 23, 5:52p
Tu B'Shvat
View Calendar
Today's Zmanim
Alos Hashachar
5:51a
Earliest Tallis
6:21a
Netz (Sunrise)
7:17a
Latest Shema
9:41a
Zman Tefillah
10:30a
Chatzos (Midday)
12:06p
Mincha Gedola
12:30p
Mincha Ketana
2:55p
Plag HaMincha
3:55p
Shkiah (Sunset)
4:55p
Tzais Hakochavim
5:45p
More >>
Sun, January 17 2021 4 Shevat 5781